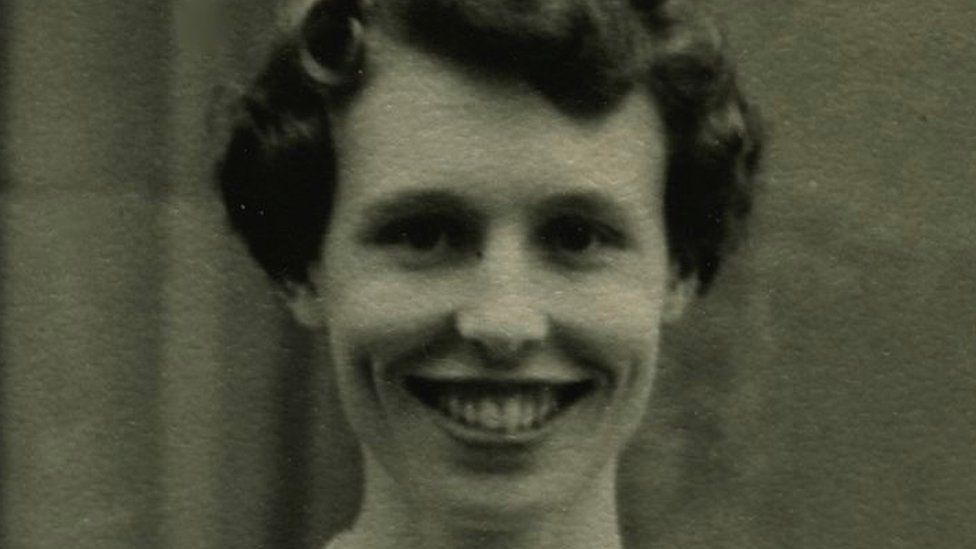 For 40 years, the disappearance of Brenda Venables had been a mystery in the rural Worcestershire village where she had lived. Finally, her family have some answers after her husband - who was living a double life with his mistress - .
Brenda Bolton was 23 when she met the man who would become her husband at a young farmers event in Worcestershire.
Both from rural communities, they connected straight away. She was kind, unassuming and "good company", David Venables would later tell the jury on his murder trial.
They "just got on well together", he added.
After that first meeting at Droitwich Winter Gardens, Mr Venables juggled his time seeing her at her home in the tiny village of Rushock, with work on his family's pig farm.
He would stop in for breakfast on the way home from dawn trips taking produce from the farm to Birmingham wholesale market.
They married in June 1960, before a honeymoon in Jersey, and later moved in together at Quaking House Farm in Kempsey.
Mr Venables' father had given him the land to build their marital home, which the couple moved into a year later.
There, Mr Venables farmed pigs and the pair enjoyed a "magnificent view" of the surrounding countryside.
To outsiders, their life seemed simple yet idyllic.
But on 3 May, 1982, Brenda Venables vanished.
Mr Venables reported it to police the following day.
The previous day, he said, had been perfectly normal, with them sowing potatoes.
His wife had also "seemed to be enjoying playing with the puppy" on the hearth rug and he noticed nothing unusual in her mood that evening, or after they went to bed.
"I just woke up to find she had gone," he told a journalist from the Worcester Evening News.
"She has never done anything like this before and I haven't the faintest idea what has happened to her."
He said he had been "unable to sleep" since she went missing, adding that his wife had been suffering from depression as a result of a recent bout of flu.
The village of Kempsey was soon overrun as the search for Mrs Venables got under way.
West Mercia Police used a helicopter to aid with the search and tracker dogs checked farm buildings and derelict properties, but no trace of her was found.
Vicky Jennings, a friend of the couple, later recounted Mr Venables "did not seem overly concerned", and "didn't appear to be actively searching for his wife".
David Harrison, now a councillor on Malvern Hills District Council, ran the Farmer's Arms pub on Bestmans Lane in Kempsey at the time.
"Everybody was surprised, it is the same with any person that goes missing, it becomes the talk of the village," he said.
"There was lots of speculation and lots of things put forward and lots of rumours."
A police search, he said, lasted two or three weeks, covering a four or five-mile area around Kempsey up to the M50 motorway, including his own nine acres of land.
"[There was] a great deal of police, coming round searching everywhere to see if there was anything anywhere that would lead to finding her," he said.
"They cut back all the growth on the ditches to see if there was anything in the ditches."
For almost 40 years, Mrs Venables' family was left without a single answer about what happened to her.
Until July 2019, when human remains were found in a septic tank in the grounds of Quaking House Farm.
The new owners of the farm - Mr Venables had moved out in 2014 - wanted the tank serviced.
To the horror of engineer Alistair Pitt, he found a "large clump of hair" before uncovering a human skull.
A pelvis and thigh bones were also recovered - although it was impossible to determine cause of death.
Remnants of clothing including half a pair of knickers, a pair of tights, a bra, remains of some shoes and a sweater were also in the tank.
At the time of the discovery, , who disappeared in London in 1986.
A site near Pershore had been identified after new information arose following a search the previous year of a property in Sutton Coldfield, which once belonged to the mother of prime suspect John Cannan.
But police said there was no link between the remains and Miss Lamplugh.
It took more than a year until detectives announced the bones had formally been identified as those of Mrs Venables, and her husband, who was then 88, was charged with her murder.
At his trial, details of his double life were revealed, as prosecutors told how he had been in a long-term on-off relationship with his mother's carer Lorraine Styles since around 1967.
But even though Mrs Styles had died in 2017, a statement she had given to police in 1984 after Mrs Venables had disappeared was read to the court.
She said the day after he reported his wife missing to police he had telephoned her.
"He seemed quite composed and suddenly told me his wife had disappeared the night before and he was phoning to let me know before I read it in the paper," her statement said.
"He called round about two weeks later but didn't mention it.
"I couldn't understand how he was so calm about the whole episode."
Prosecutor Michael Burrows QC told jurors he wanted Mrs Venables "out of the way".
"He wanted to resume his long-standing affair with another woman," he said.
"He knew about the septic tank in its secluded location. It was for him almost the perfect hiding place.
"And for nearly 40 years, it was the perfect place and he got away with murder."
West Mercia Police constable Peter Sharrock, who was among the search teams, told the hearing how the septic tank was apparently overlooked during the initial searches.
"At the time, it just looked like a pad of concrete and I didn't pay it any attention," he said.
"The word is hindsight, really."
Mr Burrows had said it was "beyond belief" that Mrs Venables took her own life by climbing into the septic tank and "somehow" shifted the heavy lid and put it back in place above her "so that there was no sign of any disturbance".
He also said it was "preposterous to suppose" Mrs Venables walked out of their house that night and was confronted by someone outside the house.
Giving his evidence Venables, told how he regretted his affair.
He also claimed he and his wife's relationship remained sexual and that they continued to share a bed until she vanished.
But the court heard evidence from notes made by Mrs Venables' consultant psychiatrist, who she was seeing for treatment for depression in March 1982, saying the couple had not slept together since 1968 and had not shared a bed for three years.
In police interviews, Venables even claimed murderer could have been responsible for killing his spouse.
But jurors rejected his claims of innocence and convicted him of Mrs Venables' murder.
Following his conviction, the Crown Prosecution Service (CPS) said few people knew about the "very secluded" septic tank in 1982, and only two people had emptied the tank, Mr Venables and another worker who said it had been difficult to access.
As such, the CPS added, it was its case that if anybody else had been responsible for Mrs Venables' death, they would not have known about the tank as a way of concealing her body and it was "unbelievable" she may have been killed somewhere else and her body returned home.
Her family have said her disappearance had "devastated" them.
"She was kind and caring and has been greatly missed," they said.
"We, her surviving family, are thankful that Brenda was found and that we were able to lay her to rest with her parents in a place of security, calm and dignity."
Marian Walters, who was a friend of Mr Venables' brother, said the trial puts an end to decades of angst.
"Nobody could imagine what it must have been like for the family, you know it can bring closure to all members of the family," she said.
"Until the news broke three years ago, you know it's been lying dormant really.
"The family can hopefully - it won't be easy - but they can move on, they can move forward."